Beautiful and convenient - we choose a ring for a loved one
An exquisite, high-quality, and original ring is the best gift for a woman dear to you. Such a surprise will not only liven up any outfit but will also serve as a symbol of your sincerity, tenderness, and passion! However, before presenting such a creation to your friend, you should carefully study what jewelry she likes and suits. Only then will the jewelry be convenient to wear, practical, and comfortable. Information from yantar.ua will tell you how to find out the size of a finger ring at home, keep all measurements a secret and please a girl with a wonderful accessory.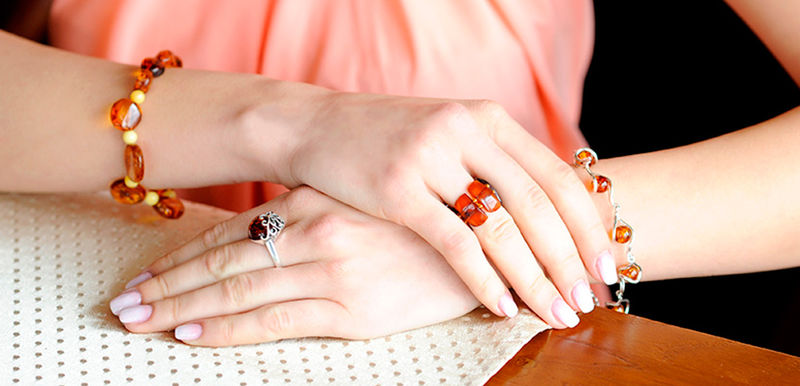 Ways and methods - tips for men
A gifted ring is not an ordinary manifestation of attention, but a signal of quite serious plans. Its closed form represents the eternity you dream of spending with your loved one, understanding, happiness and marital harmony. And the precious metal from which the product is made embodies the purity and value of your feelings, firmness of intentions and confidence in your choice.
That is why men who are preparing to make a proposal pay such attention to the choice of engagement rings) and wedding rings. And so that the long-awaited joyful moment is not overshadowed by any hitch or problem, you should find out as accurately as possible what jewelry your girlfriend wears. Here are some ways to do it quickly, discreetly and imaginatively:
borrow for a short time the ring that the beloved wears on the ring finger. It is very important not to confuse accessories - the volume of different phalanges can differ significantly. In order not to get confused at the crucial moment after seeing several similar products, observe the hands of a woman dear to you in advance (at the same time, you can make several compliments on her elegance and grace). After receiving (acquiring) the necessary thing, visit the nearest jewelry store - the seller will easily determine the size of the model using a special device. After that, it remains only to carefully throw the ring back into the jewelry box or on the dressing table;
if the previous option does not suit you for some reason, measure the ring yourself. Choose the moment when the girl will remove the accessory (for example, while washing the dishes, in the bath or before going to bed) and attach the jewelry to a piece of paper, circling along the inner contour. In addition, you can set its diameter using a ruler. The result obtained in millimeters will be the required size. And if you don't trust your eye gauge, try pressing the ring on any soft material - clay, wax, plasticine. True, in this case, it will be more difficult to get rid of the evidence - you will need to carefully wipe the jewelry from the remains of the sticky mass;
Does your girlfriend not wear rings at all? Her gloves will come to the rescue! It is good if they are sewn from thin, soft leather - all other materials can give a strong error. If possible, hide one glove, and then go to the jewelry store again. There, ask one of the saleswomen to try on the product - the size of her hands should be used as a guide when buying an accessory for the bride;
do you like unusual surprises, adventurous ventures and shared adventures? Then you will definitely like this method! Offer your loved one to immortalize your love, make casts of your hands or leave traces on plaster, clay, salt dough - then you will only need to compare the product with the cast. Sometimes bright gouache is used for the same purpose, smearing the brush with paint and applying it to the paper, but be prepared that the result will not be completely true. The print may smudge, blur or not be completely clear from the start;
A valuable source of information about your girlfriend is her friends. Almost certainly they know what rings a friend wears - and therefore, after telling about your plans, you will surely find out what you want. And with such a question, you can turn to relatives of your beloved, her mother or sister. True, there is one problem here - no one can guarantee that close people will keep your intentions a secret;
and, finally, you can find out the size of the jewelry directly from the bride! To do this, it is worth offering her to fill out a humorous psychological test for compatibility in marriage or a questionnaire in which the necessary item is included in advance. If it didn't work, try to praise the refined appearance of your beloved and ask what accessories suit her: "You have such thin fingers - it must be very difficult to choose a ring!". It is better to ask such questions casually, during a calm conversation, and then gradually shift the conversation to another topic.
After you have determined the size, buying a ring will be much easier - especially if you use the services of our Yantar Polissia online store. Here are presented durable and stylish models made of solar gems and 925 sterling silver. Each ring is made by hand, using natural precious stones, so your girlfriend will be the owner of an exclusive and unique accessory. Such products will look wonderful on the delicate hand of your beloved!
Photorejuvenation.
Injections of Botulinum toxin (Botox).
Injection of dermal fillers.
Cryolipolysis.
Chemical Peels.
Mesotherapy injection.
Cellulite treatment.
Nutrition.
Permanent Makeup.
Hair transplantation.
Laser hair removal.
Laser Therapy for scars and stretch marks.
Nd:YAG laser for spider veins.
Contour threads.
Non-surgical liposuction.
Lipotomy.
Carboxytherapy.
Radio Frequency skin tightening.
laser tattoo removal.
facelifts.
Rhinoplasty.
Abdominoplasty.
Breast augmentation or reduction.
Brachioplasty.
Liposuction.